Zalipie and Wieliczka Salt Mine Private Tour
Start your day in Zalipie – Painted Village followed by visit in Wieliczka Salt Mine.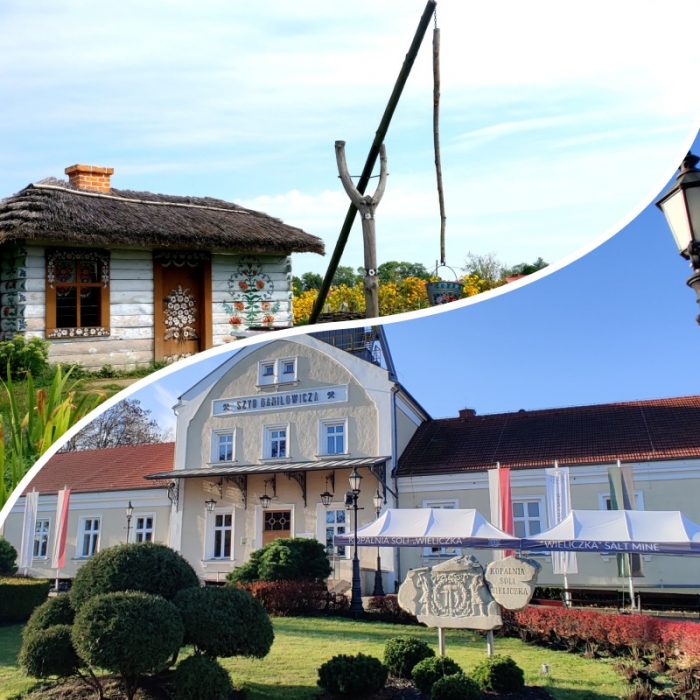 The most recognizable person from Zalipie village is Felicia Curylowa (1904-1974). She decorated every surface from her cottage. After her death, the amazing house was turned into a museum.
This tradition is live among women from that area, so nowadays almost every single house is decorated. Looking inspiration in nature and folklore, their paintings became bigger and more colorful. Visit in this unusual place will get you an unforgettable memories.
In Zalipie you will have a chance to visit painted church, Museum ( former Felicia Curylowa house), Painters House, as well as walk around the village to admire painted cottages. 
Once a salt mine (until the early 1990's, when the mine flooded), it was one of the largest business ventures in Europe a few centuries ago.
During the 16th century, royal guests began visiting the mine lured by the developing culture and health benefits. Over the years, miners transformed the mine from a typical dark cave into a majestic location. By the 19th century, giant salt-crystal chandeliers lit the underground complex, they're still today. Striking salt-carved monuments line the chambers alongside displays of historic salt-mining technology, an underground lake, four chapels and numerous statues carved by miners. A visit through the shafts and labyrinth as well as more recent sculptures made by contemporary artist all combined result in world-wide fame of this magical place.
Why Private Tours & Trips by Krakowfy?
Enjoy a visit to Zalipie Painted Village and Wieliczka Salt Mine on a private tour. Private tour to Zalipie and Wieliczka Salt Mine allows you to travel on your own pace, and fit the itinerary accordingly with your needs. You have the freedom to adjust your schedule and spend more time at the sights that interest you the most. A new, private car fitted to your group size and personal driver makes your experience even more engaging.
Zalipie and Salt Mine Private Tour
Tour Duration: 6 - 8 hours
See also our other private tours