Slovakia Treetop Walk and Zakopane Private Tour
Take a walk above the line of the trees in Slovakia Treetop Walk. After that visit city of Zakopane at the foot of Tatra Mountains.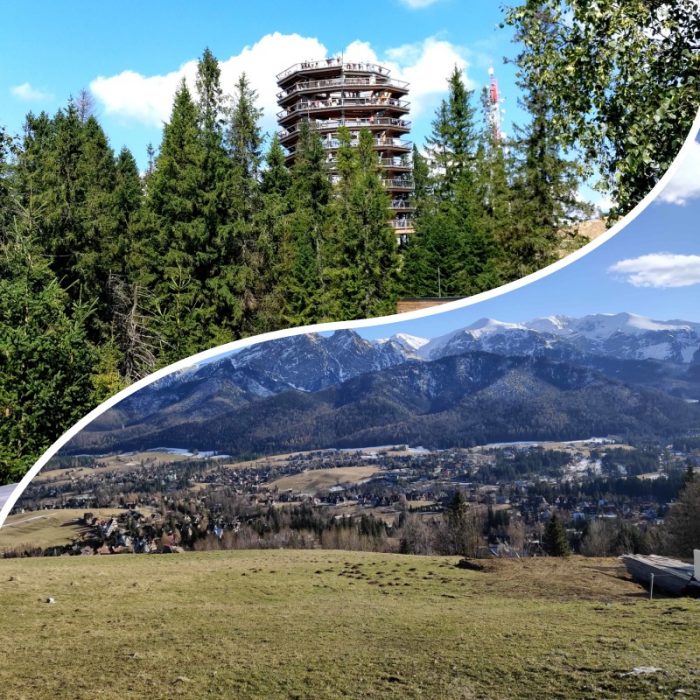 About 20 minutes drive from Polish Slovakian border, in Ždiar, lies an astonishing construction.
 Treetop walk Bachledka is situated at the border of Pieninski and Tatrzanski National Park in the heart of majestic forests. Path of 600 meters (2000 ft) will lead you through forest full of rear flora and fauna. Educational stops will inform you about inhabitants of local forests. The path ends with an impressive 32 meter (104 ft) high observation tower. From the top you can admire breathtaking panorama of Pieniny Mountains and Bielskie Tatra Mountains. Net stretched in the middle of observations tower, 32 meters above the ground, will give you an adrenaline kick, but do not worry, it has a high carrying capacity.
Located just 99km aways from Krakow, in the heart of Podhale, lies an astonishing water establishment built in 2016, with over 30 swimming pools which will give you the experience of a lifetime. 
The pools and jacuzzis are located both outside and inside giving picturesque views of the Tatra Mountains. The youngsters will enjoy the kids zones (for each younger and older kids) which include a large playroom,  water playgrounds, pools and slides.
Why Private Tours & Trips by Krakowfy?
Our private tour to Slovakia Treetop Walk and Zakopane offers more personalized, comfortable, and enjoyable experience that can enhance your understanding and appreciation of these significant natural and cultural sites. A private tour allows you to enjoy the experience in a more private and personalized setting. You can also ensure that your experience is safe and enjoyable, as your guide will be able to offer guidance and support. You can also travel in a new, comfy, private vehicle with air conditioning, allowing you to relax during the journey.
Tour Duration: 10 - 12 hours