Natural power of the thermal water
Chocholowskie Thermal Baths- Private Tour
Located just 99km aways from Krakow, in the heart of Podhale, lies an astonishing water establishment built in 2016, with over 30 swimming pools which will give you the experience of a lifetime.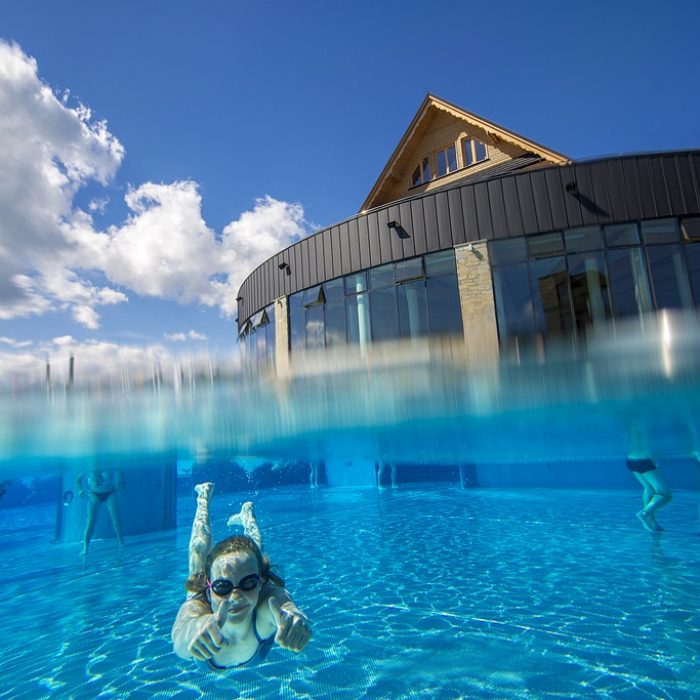 The pools and jacuzzis are located both outside and inside giving picturesque views of the Tatra Mountains.
The healing powers of the waters ranging from 90°F to 97°F (32 to 36°C) waters will regenerate your body and soul.  The barrels are filled with therapeutic waters extracted straight from the source almost 3600 meters underground, rich in virgin minerals such as calcium, magnesium and sulfur. The grounds also feature a salt pool, great for bones and respiratory problems.
A visit here is highly recommended for people with chronic pains, arthritis, post-trauma states, sleeping disorders as well as asthma.
The youngsters will enjoy the kids zones (for each younger and older kids) which include a large playroom,  water playgrounds, pools and slides.
Available also in the winter time. Additional attractions (such as spa treatments and sauna) are available at an additional cost. 
Why Private Tours & Trips by Krakowfy?
Krakowfy offers a tailored, flexible and intimate travel experience, with expert guidance and added benefit of safety and comfort. With our private tour, you can customize your itinerary to your interests, go at your own pace, and enjoy a more personal experience with your travel companions.
Private tour to Chocholowskie Thermal Baths provide a safe and controlled environment for travel, making it an ideal choice for those looking for best premium service.
Tour Duration: 7 - 8 hours
See also our other private tours