Scenic river rafting trip
Krakow Dunajec River Rafting Private Tour
Cutting through limestone rocks, the river waters have created the Dunajec River Gorge, which is a natural border that separates Poland and Slovakia.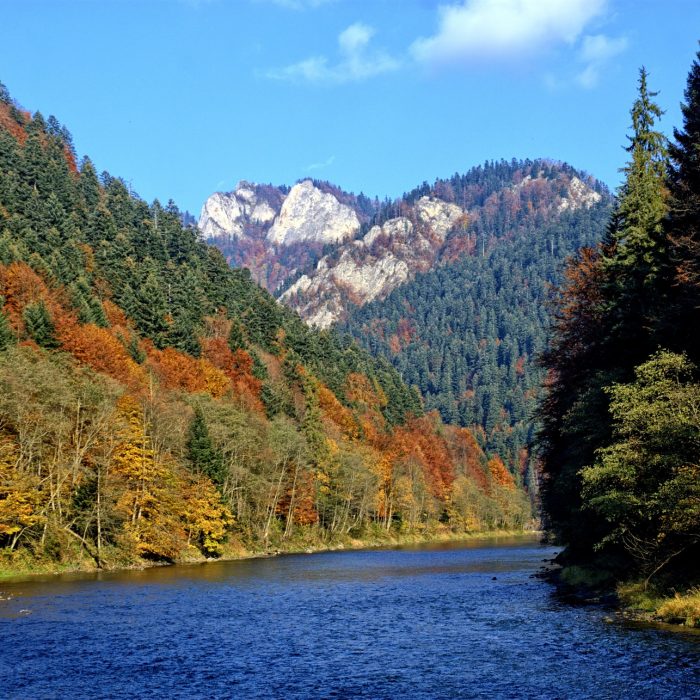 It's a valley that runs about 5.5 miles (9 km), with cliffs ranging between 300 – 500 (328 – 547 yards) meters in height, with a dramatic panorama of magnificent mountains tremendously rich in flora and fauna.   Additionally, the landscape is surrounded by some of the most interesting geological and rock formations.  
These unique natural ecosystems, with little human footprint, contribute to the complexity of the natural beauty of the whole area which is featured on UNESCO's list or World heritage Sites in Poland.
You will get the incredible chance to experience the 160-year-old highlander tradition of river rafting on unique folk wooden rafts, as did the guest of nearby castles in the olden times.
During your ride to Sromowce, which is the place where you will set foot on the raft, you will see one of the oldest, 15th century churches in Poland as well as two 14th century Castles (Niedzica and Czorsztyn) situated on the shore of Czorsztynskie Lake.
Rafting season last: April 1st until October 31st, except Corpus Christi Day and Easter.
Why Private Tours & Trips by Krakowfy?
Dunajec River rafting offers a scenic and adventurous experience for visitors. With a private tour, you can enjoy a more personalized experience tailored to your interests and preferences. Your guide can work with you to create an itinerary that suits your needs, allowing you to fully enjoy the experience. Visit additional places on the way to Dunajec River Rafting to make it even more unforgetable memory. 
Tour Duration: 7 - 8 hours
See also our other private tours