The biggest symbol of Holocaust
Auschwitz Birkenau - Private Tour
Established in 1940 by Nazi Germany, in abandoned Polish army barracks, Auschwitz was the largest concentration camp and extermination center.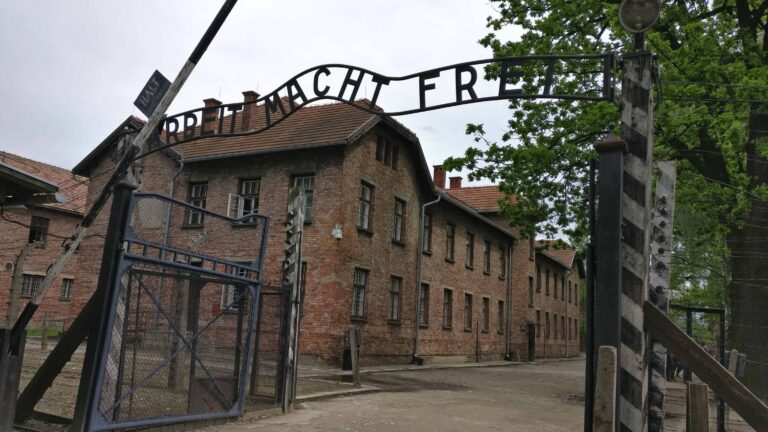 Out of the 1.3 million people which the SS and police deported, there were over 1.1 million men, women and children who lost their lives in this horrifying place.
This infamous concentration camp operated from May 1940 in the suburbs of Oswiecim (Auschwitz in German) until January 1945, when it was liberated by the 1st Ukranian Front of the Soviet Union's Red Army. 
The tall barbed wire fences surrounding the block cells which were intended to house the suffering prisoners. The watchtowers and the wooden barracks, along with the gallows and gas chambers show the terrifying image and demonstrate the enormous scale and depravity of Nazi Germany. 
It was the largest concentration camp of the II World War.
Why Private Tours & Trips by Krakowfy?
Auschwitz-Birkenau, the largest Nazi concentration and extermination camp during World War II, is a place of great historical significance and a popular destination for visitors to Poland. Private transportation offers convenience, flexibility, comfort, safety, and time-saving benefits. With a private vehicle, you can avoid traffic and navigate directly to your destination, saving time and making the most of your trip. Helpful driver will introduce you to your guide in the museum and after the tour will take you back to Krakow.
Tour Duration: 6 - 8 hours
Tour Duration: 6 - 8 hours
See also our other private tours